Skip to Content
Reach the Masses with Billboard Advertising
Though many people may assume that billboards have lost their effectiveness, the truth is they remain a powerful platform to share your brand. Even in the digital age we live in, consumers still notice billboards and remember them when they need services like those your business provides. AdTime Marketing can help you spread your message to commuters by targeting the right audiences with billboard advertising. We'll help you evaluate your ideal customer and find the best billboard locations to reach them as they commute on the highways. You can turn traffic into a friend for your business, using it to draw customers to your business. If you have additional questions about how we can help you with billboard advertising, please reach out to us today.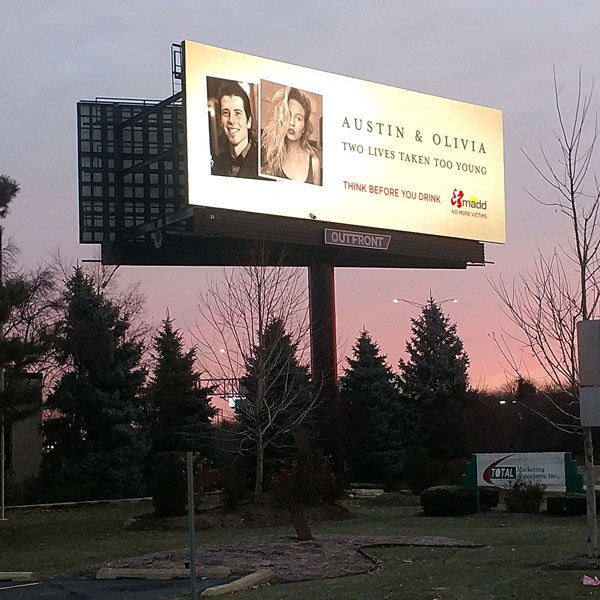 Mobile Billboards to Reach an Even Larger Audience
With the rise of digital media, came the rise of digital advertising. Businesses scrambled to develop new ways to reach potential consumers online. This has led to an increasingly competitive and oversaturated digital advertising space, which has created a problem. Consumers don't want to see ads online and often scroll right past them when they encounter them on their smart devices. In response, advertisers have returned to an older method of advertising, using offline events to spread their message. Promoting your business at live events will generate more interest than a banner ad on a website ever will. That's why AdTime Marketing helps companies utilize mobile billboards. We will develop a plan to include on-site mobile billboards at events and areas around town where your ideal customer visits.
Let Us Help You Create an Advertising Plan
Have your previous marketing efforts fallen flat? You may need the expertise of an advertising professional to produce the exposure and leads you want for your business. AdTime Marketing is the team for the job. Our marketing solutions are tailored to each company and their unique goals. We have experience completing full-service marketing plans to ad hoc campaign support and consulting. Our team gives you the expertise you need without the cost of hiring your own in-house marketing department. Give us a call today to discuss your business needs, and we'll get started on a solution to grow your customer base.