Skip to Content
Trust Our Creative Design for Your Marketing Efforts
When it comes to an effective marketing strategy, planning the tactics to use and markets to target is only half the battle. Now, you have to decide what message you want to send to potential customers. AdTime Marketing can help you do so with our creative design services. You need something attention-grabbing that holds a person's interest and makes them want to learn more about your business. You also need to decide how you want to present yourself as a business. Are you strictly professional? Or are you open to be a bit more fun and playful in your advertising? We'll discuss your options with you during our planning phase and figure out which position is best for the vertical you're in. Then our creative services can be utilized to bring this message to life. Contact us today to learn more.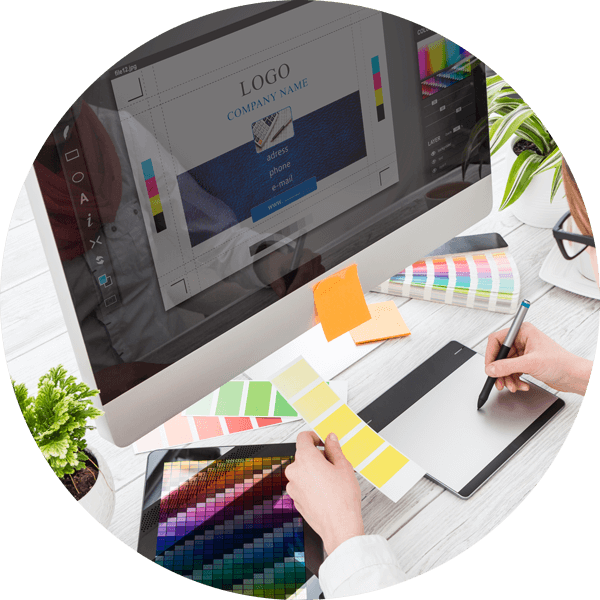 Creating Content for All Media Forms
After we've brainstormed on the right way to send your message, we'll utilize our creative talent to create an ad with a look, feel, and voice that is attractive, insightful, and targeted, regardless of which media form it takes. This is where we get to put our media plan to work for you, and you get to see the results. We'll bring together everything we've discussed in our strategy sessions and create it right before your eyes. And this is just the beginning! We'll keep implementing the strategy as you watch your business gain valuable leads and customers. We can develop creative content for all of the following:
Print and outdoor advertising
TV and radio commercials
Product catalogs, brochures, and e-brochures
Logo development
Collateral and point-of-sale materials
Contact AdTime Marketing Today!
Are you ready to start thinking about the creative content you'd like to utilize in your marketing strategy? If so, we're the team to partner with. AdTime Marketing can help you develop a plan and create the content to implement it. You'll see tangible results and generate interest for your company to capitalize on. Please contact our team to get started on your creative materials.