Skip to Content
Reach a Wide Audience with Transit Advertising
The goal of any advertising campaign is to reach as many people as possible while spending as few dollars as possible. To do so, you have to pick an advertising location that gains maximum exposure. With that in mind, what better way to get the word out about your business than through transit advertising?
Busy bus and train systems are used by thousands of people each day, from the average office commuter to university students, to tourists. People from all walks of life utilize this mode of transportation to get around our great city, spending 10, 30, or even 60 minutes inside a bus or train car. Imagine getting your business in front of all those eyes. AdTime Marketing can help you do just that. We'll help you develop a marketing plan that strategically lays out which routes to target based on key demographics for your business. You'll see results in the form of more generated interest in your business, which you can capitalize on and turn into revenue. Contact us today to start planning your transit advertising strategy.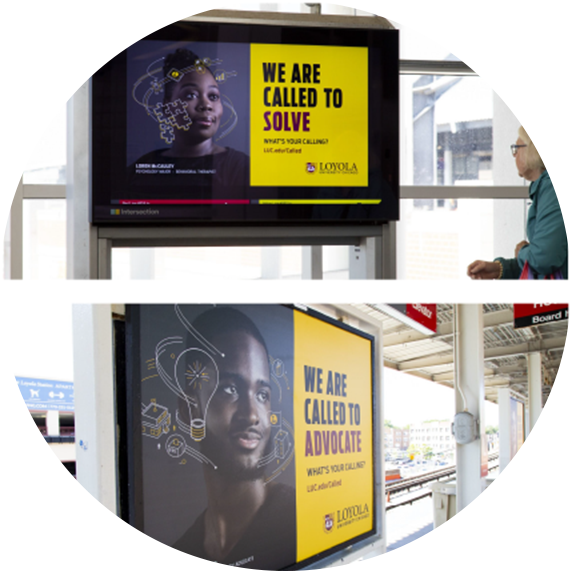 Limitless Opportunities with Transit Advertising
Transit advertising presents a multitude of unique opportunities for your business. Ads placed inside buses and train cars reach the eyes of thousands of commuters and other passengers each day. Advertisements placed on the outside of buses reach not only commuters but also other drivers on the roadway. There are so many possibilities of what you can achieve with transit advertising. These ads reach a varied audience, no matter where they're placed. However, if you're aiming to reach a key demographic, we can target transit systems where these types of people are likely to be. For example, if you want to reach a wide range of young individuals, we'll target transit routes near universities. The team at AdTime Marketing will help you plan accordingly, so you get the most return on your investment.
Begin Planning Your Advertising Strategy
Are you ready to reach thousands of potential customers? Transit advertising might be the best way to help you do so. Talk to a representative from AdTime Marketing today to learn more about the strategies we can use to help you. Please contact us today.